Last Tuesday evening, Elizabeth and I went for a run. I decided we'd do our neighborhood loop twice, which is usually 4 miles. Because we walked the first part of it to warm up, it came to 3.8.
Matching for our belated birthday run!
Things went really well. We did 2::30 intervals the first half of the run and 2:1 intervals for the rest of it. We ran the last half mile or so uninterrupted.
Then I was thinking, how do I progress from here? How do I build mileage or time and eventually cut out walking? In the shower, I had a mini-epiphany. (Hooray, shower-thoughts.) I suddenly remembered how I'd built endurance last time I took an extended break from running.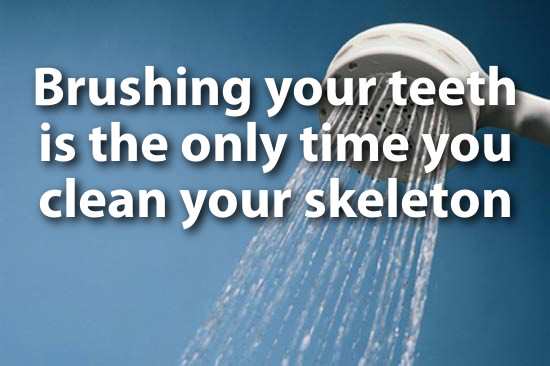 This is an unrelated shower-thought but one I have frequently. Matt has actually had to tell me to stop referring to my teeth as my "outside skeleton".
My plan is to start tracking time, not distance. I am going to build up to 60 minutes of running (with walks). Once 60 minutes feels pretty good/normal, I am going start lengthening my run intervals, and then shortening the walks.
Of course, the next run I did after making this plan didn't go
according to
at all. I ran for 3-4 minutes at a time and took 30-60 second walk breaks when I felt like it. My paces were safely in the 9s and I ran my first sub-10 minute mile in ages. (But really, this is kind of cheating to count because I paused once in awhile to take pictures, too.)
My walk breaks were more sporadic but my running intervals didn't seem to suffer. This was also a shorter run than the one with Elizabeth, of course. I was racing the sunset.
Anyway, my original plan stands and I think it's a good one, but the truth is I'm already so bored with scheduled walk breaks and part of me wants to just go for a run and just...see what happens. I'm months into recovery now; surely it's safe to stop...playing it safe, right?
ABK