Over the last few weeks, I have been making little tweaks to Hit the Ground Running. I have missed writing here but also felt the look of the blog was getting old, so I thought a little facelift might put me in a writing mindset.
I updated my About Me page yesterday for the first time in maybe five years, simplified the banner, and cleaned up the widgets. I'm pretty happy with how streamlined it all looks now.
I thought I'd borrow
Meg's
"Currently" format for a bit of a life update today.
Current running situation: I'm finally starting to acclimate to summer humidity and temps. I've worked my way back up to four miles three times a week, and my eyes are on getting to five miles in the next couple weeks.
Current writing situation:
Something about being
not
busy makes writing hard. But I think I've
finally
outlined the end of the novel I'm working on and if I work on it a little bit daily, this may be the first one I
finish
in years.
Currently reading:
Starting in winter or early
spring
, I began reading
Harry Potter
to Matt.
Despite
years of cajoling, he never did read the books, but he agreed to let me read
The Sorcerer's Stone
to him. Once we finished that one, it just felt necessary to keep
going
! We're currently on
Order of the Phoenix.
He doesn't remember much from the movies (and the books are very different in some crucial ways), so it's been
really
fun to
watch
his reactions!
Current guilty pleasure:
I actually went shopping for
real
clothes for the first time in years (I know!) right before our trip to St. Augustine, so I'd say that was a guilty pleasure...but buying stuff for my future
nephew
has definitely topped the charts. I just can't help it - I want to buy everything! (Steph is due in October.)
Current drink:
I have
become obsessed with hot tea! I don't know what it is...I mean, it's summer! But I don't drink coffee in summer so maybe it's been a bit of a replacement. I'm enjoying a few different flavors and I have at least two cups a day.
The three teas in my rotation right now.
Current triumph:
I've been eating very healthfully over the last two months and have successfully lost the weight I wanted to lose. I'm very
proud of myself for sticking to it. It's amazing the difference 5 pounds makes when you're short.
Current favorite TV show:
Matt and I are
nearly
done with season three of Stranger Things. It's a relief to watch a show where every episode actually holds my interest and is so good after the disappointment of Game of Thrones season 8.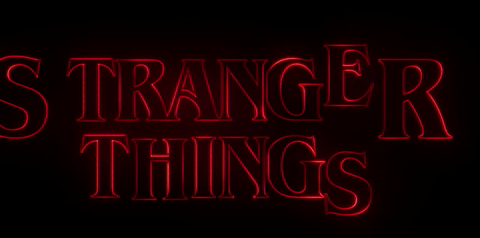 Current food:
Oatmeal. I used to not
find it filling or good but lately oatmeal with some salt and PB2 has been my jam.
Currently listening to:
Emmit Fenn. His
music
is
perfect
to
write
to. Here's a playlist I'm enjoying.
Current excitement:
My sister's wedding and baby shower are coming up at the end of the month! I
finished writing my matron-of-honor speech yesterday and feel pretty good about it.
Currently needing:
To get back to work on the house. We were making great progress on the yard but the rainy season has thrown a wrench in our progress.
Currently celebrating:
Nine years of marriage!
Matt's
and my anniversary is July 10 and I'm not even sure how that's
possible
! We'll be
celebrating
with a trip to a local bird sanctuary and a staycation at a resort hotel.