Did I tell you guys I'm running at Gasparilla this year?
Signing up for the 15k was definitely an impulsive choice at the time. I wasn't going to run it because I had seen that it was only a week after A1A. But then some time passed, and I forgot the specific date of the race, and I saw so many of my Sub-30 friends signing up, and I remembered how much I loved the 15k when I ran it in 2015...
The next thing I knew, I was signing up. This is the perfect example of a FOMO race registration!
The race is on a Saturday morning (so, today...if you're reading this when the post goes live). I was originally planning to actually
race
it, but my body hurt way more than I expected it to after A1A, so I'm adjusting my plan.
There's another reason to adjust, too. I'm staying with my little, Jenn, Friday night and want a chance to spend time with her and enjoy my visit, which means I'll be missing the Friday night Sub-30 dinner. Then, I have to leave pretty much immediately after the race so I can make it to Scott and Robby's engagement party Saturday afternoon. That means the only time I can really spend with my Sub-30 friends is during the race.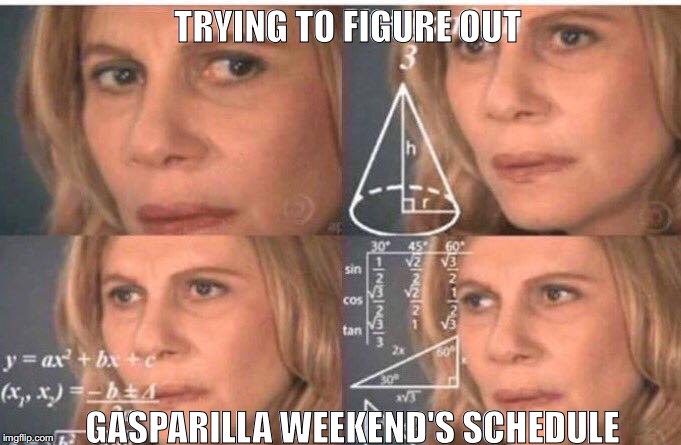 The Sub-30 Club is a running group focused around the goal of breaking 30 minutes in a 5k; many of our members are slower runners and proud of it. The plan for most of us during the 15k, especially considering that many of the runners are doing various Gasparilla Challenges and racing two or three times this weekend, is to run/walk the race at a comfortable pace and enjoy each other's company on the course.
I won't make it to the Friday dinner and I can't stay for Saturday's afternoon hijinks, so it looks like the best way to spend time with these inspiring, hilarious people is to run the 15k with them!
I just can't miss out on seeing these folks, and meeting some of my virtual friends IRL for the first time!
I think this is a solid decision. After all, I'm still recovering from the half six days before, and this race is more about socializing, camaraderie, and enjoying myself than anything else. I can't wait!
Do you ever get race FOMO?
Do you ever get JOMO?
Constantly!
Do your friends or family think it's weird that you're friends with people you met online?
ABK