There's no rhyme or reason to this post; there are a few things swirling around in my head right now, so today HtGR is going to take on a diary-esque feel. Sometimes I just need to let a brain-dump happen!
1. I have no shame about being completely and totally devastated by both David Bowie and Alan Rickman's deaths. When I first heard about Bowie, I immediately went into denial mode, and since Sunday I've been listening to his music nonstop. Growing up, my siblings and I watched
Labyrinth
literally hundreds of times - anytime my parents had a date-night, that was the movie we put on. Of course my parents were big fans of his music (our first dog was named Bowie, in fact) so he was a big part of my childhood. His willingness to try new things and test boundaries was always something I admired, and his artistry is unmatched in the musical world.
(Bowie released his final album as a parting gift to the world, and this song is just haunting. Below is a favorite from
Labyrinth
. Fun fact: the album from
Labyrinth
was my first CD.)
Likewise, Alan Rickman has always been a favorite of mine. I was in the middle of teaching when I received my sister's text that he had died, and I literally stopped mid-sentence (this is the one con of wearing an Apple watch - I got the text and saw it immediately, rather than waiting to check messages at lunch like usual) and had to check for confirmation.
The nuance in his acting in everything I have ever seen him in was just brilliant; I'd forget I was watching an actor, even though I loved the actor, and that's really the highest compliment I can pay. Of course, he also brought one of my favorite book characters to life as Severus Snape - that's one complex and complicated character, and he portrayed Snape convincingly, honestly, and compassionately. I love watching Rickman play conflicted characters - his role as Harry in
Love, Actually
is simply gorgeous. He brought a lot of depth to a movie that is, at its heart, just a rom-com.
My biggest gripe about the HP movies is their casting - the older characters (from Harry's parents' years at Hogwarts) should have been in their 30s. But I could forgive the mistake with Rickman, because he was literally the perfect Snape, even if he was twenty years too old.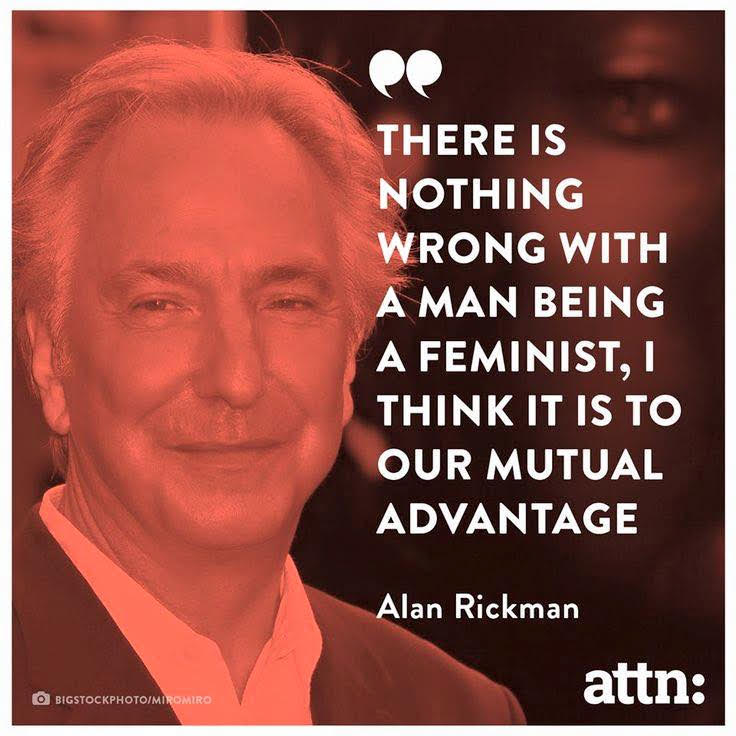 More importantly, Rickman was an outspoken feminist and activist. As wonderful an actor as he was, I appreciated
his
character - not those he played - the most.
2. We've been having July weather in January this year, and for us, that means hurricanes (or hurricane-like weather). Florida isn't known for tornadoes, but we've had those, too. Our district announced that Friday would be an excused absence for any students who missed school because the weather looked bad, and sure enough, school was interrupted twice for tornado watches. I guess those drills we practice paid off; our kids were well-prepared and the teachers kept our cool.
One of our most popular half marathons was canceled due to the storms...this is the race course right now; it's completely submerged.
One tornado hit thirty minutes from us, and Sunday morning four hit my parents' city. They're okay, and so are Matt's parents, but there were casualties and our most famous beach was hit pretty hard.
We don't get these kinds of storms in winter. It's disconcerting, to say the least.
3. After the storms cleared, it was still crazy windy all day. No more 60 mph gusts, but doing my long run in 21 mph winds was...challenging. Still, I got it done. My right leg felt like rocks this weekend, so I'm trying to figure out the best way to treat it! (It feels like when you've done a million crunches and your muscles are just super fatigued and you have lactic-acid buildup, but it's been feeling that way within the first mile, and it didn't go away until mile 6 of my long-run Sunday.)
Midway through my run, I tried to figure out where my mind is on A1A. I know I don't have to decide yet, but next weekend is my 20-miler, so I need to at least decide if I'm interested enough in possibly running the full to do 20. If my leg feels like it did today, I don't think I will; it was
not good.
But if I can rest and recover nicely this week and nail my 20, then the full is still a possiblity.
Why do hats make me look so weird?! Anyway, Elizabeth conquered her longest run ever: 9.1 miles! It was weird to start this run at 3pm. I'm definitely not a fan of evening long runs.
4. I've been binge-watching
The West Wing
this weekend. I was going to watch
Labyrinth
but Matt wanted me to wait until he can watch, too, so instead I chose another old favorite.
TWW
reminds me of my dad; watching it with him was what introduced me to politics, and I always liked that it was something we shared.
I love that, despite being 10 years old, this show was so on-point! It covers abortion rights, Islamophobia, war in the Middle East, gay rights, mandatory minimums, assisted suicide...you name it...
and
it's funny! I guess it just goes to show that politics is always the same old argument rehashed over and over again.
Another timeless, perfect moment.
5. It's been cold. Finally! I hope it lasts!
What's on your mind this week?
Any tips for my leg situation?
Are you a Bowie fan?
ABK